The BARK of DOG is a collection of the stories and wisdom of the way of DOG.  It is published and distributed by The BARK of DOG Foundation dedicated to helping homeless people and homeless dogs, promoting peace, teaching how to reason so people can think clearly from the heart, all through the way of DOG.
Paperback
ISBN: 978-1-938421-15-0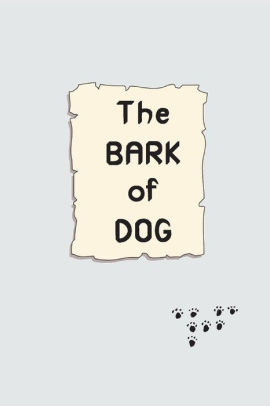 e-book
ISBN: 978-1-938421-17-4
| | |
| --- | --- |
| Donate now to The BARK of DOG Foundation | your donations are not tax deductible |
So far in 2020 we have donated:
Puerto Seguro/Safe Harbor (Socorro, New Mexico homeless day shelter) $1,150
Socorro, New Mexico Animal Shelter $325
Animal Protection Association of Socorro $250
American Friends Service Committee $250
Voices for Creative Nonviolence $25
Instituto Paula Lopes: Associação de Adoradores de Vira-Latas $440
We're trying to raise money to cover the expenses Arf has for starting the website, publishing The BARK of DOG, shipping, and more, which, after income, amount to $4,356.  We'll continue to support help for homeless people and homeless dogs.  We're also trying to raise money for producing a printed version of Addiction in the Body—Too Good is Just Awful and other work on addiction.
  With a donation of $50 ($75 outside the U.S.) you can receive a printed copy autographed by Arf, with a dedication, of The BARK of DOG.  When PayPal gives you the option click "Share your mailing address with arf@thebarkofdog.org so they can acknowledge your donation."  If that's not the address you want your copy to go to, or if you want the copy dedicated to someone else, or if you don't want a copy, let us know at arf@TheBARKofDOG.org.  Thanks!